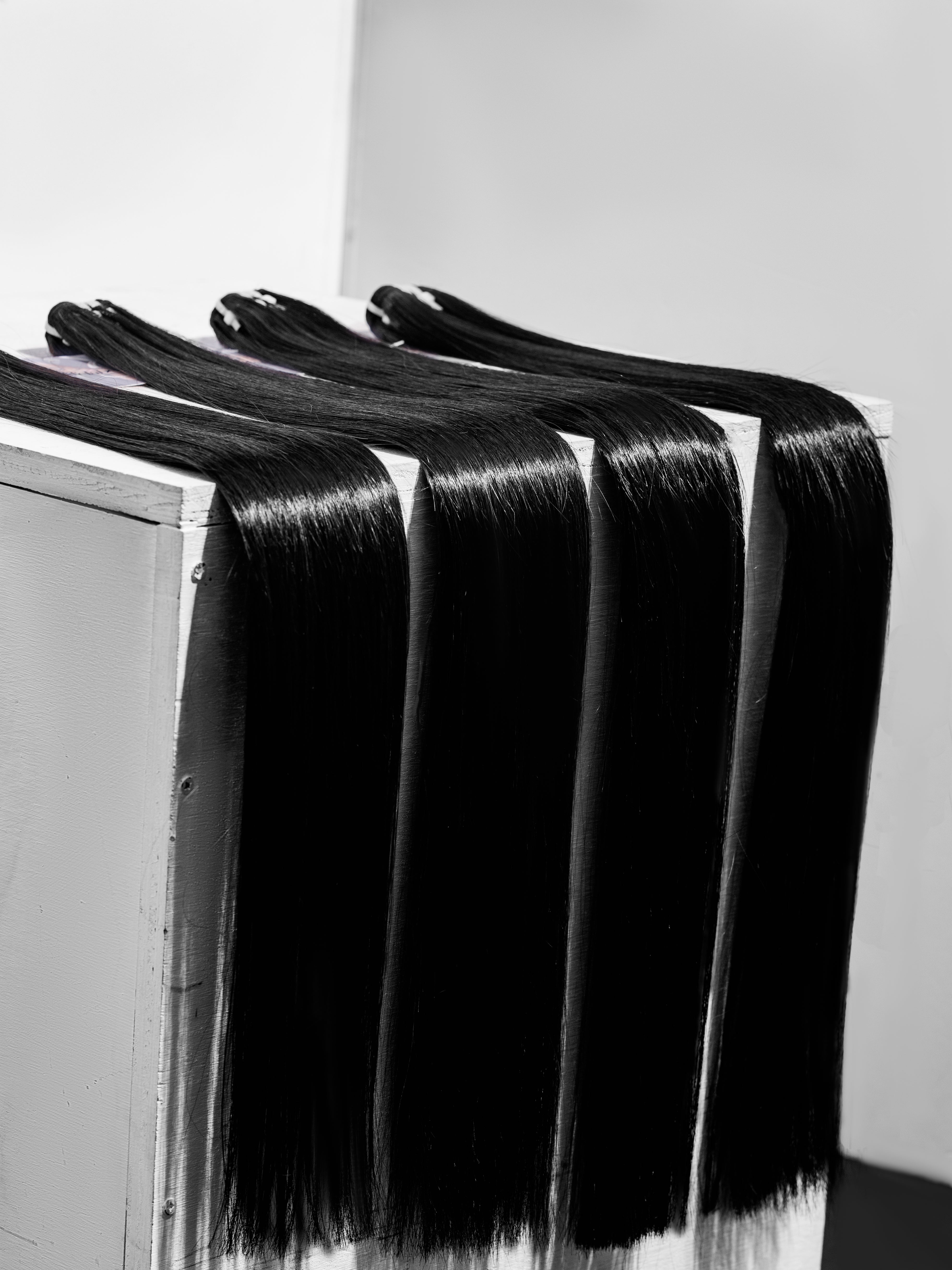 Raw Straight 4 Bundle Deal
100% Raw Vietnamese Human Hair 
Indulge in the epitome of luxury with our Vietnamese human hair, meticulously selected and double drawn to ensure unparalleled quality. Sourced from a single, exquisite donor, each strand boasts 100% original cuticle alignment, reflecting the pinnacle of natural beauty. Our artisans intricately craft each bundle of extensions, meticulously replacing shorter hairs with longer ones, resulting in opulent, full-bodied ends.
Experience the allure of effortless elegance as our hair demands minimal maintenance and stays effortlessly tangle and shed-free. Revel in the versatility of customization—bleach it to the exquisite shade of 613 or infuse it with your desired hue, guided by its innate color-friendly nature. Elevate your style and revel in the premium quality that only the most discerning babe appreciates.
Main image - 4 28" bundles
With proper care this hair will last you up to 3-5 years.
Color: Natural Brown/Black
Weight: Each bundle is 100 grams
Our hair is ethically sourced from trusted overseas suppliers.